With survival on the line, every meal matters.
Give monthly and you'll become part of The Line, a community of compassionate monthly donors making sure a warm meal is there for families fighting cancer when it's needed most.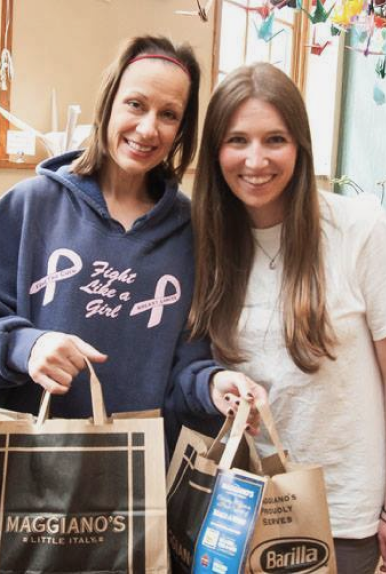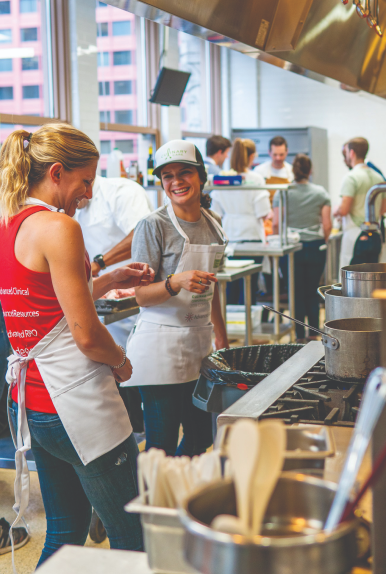 Changing lives, one meal at a time.
1.8 million people will be diagnosed with cancer this year. 151,000 won't live to see their next birthday because of malnutrition. We're on a mission to nourish as many recoveries as we can, but we can't do it without you.
The Line is a virtual kitchen of cancer-hating, food-loving community leaders who are eager to make a difference right now. People like you, who know what it takes to fight cancer, giving what they can each month so that it can be a little easier for other families and individuals.
Join
The Line

today, and help us deliver…
A Personal Touch
From choosing their own restaurant-prepared meals to weekly check-ins, you help make sure our patients always know that someone cares about them, personally. 
A Growing Impact
We're always thinking about the next good meal. In fact, we developed our own app to help us serve more patients. With your help, everyone fighting cancer will enjoy a good meal every day.
A Compassionate Lifeline
Through every meal, we restore strength and reduce stress. With your support, we bring back the joy of mealtime and give patients the chance to feel hungry again.
Take your place on
The Line

.

Like in a well-run restaurant kitchen, The Line is an essential contributor. When you join the The Line, you are part of an essential community of monthly donors all doing their part to deliver delicious feel-good moments - and so much more.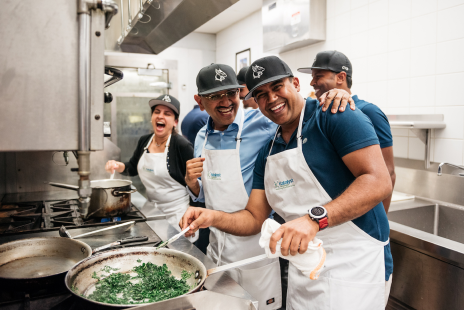 Reasons to Smile
Inspiring patient stories, chef's corner features, and a deeper look at the impact your monthly gift makes possible is sure to put a smile on your face and a reason to wake up in the morning.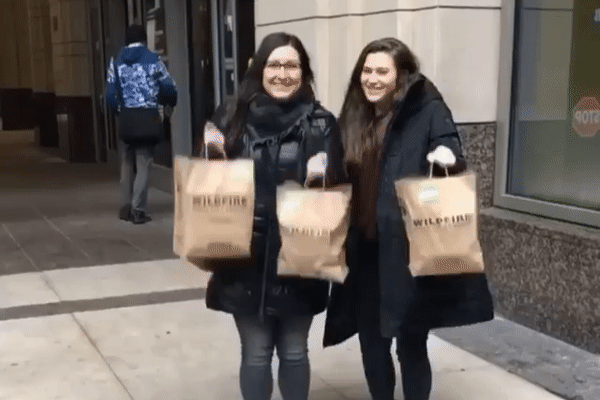 Making New Friends
Because we can never have too many cooks in our kitchen, our community is always growing. You'll receive quarterly invites to our virtual meetups and special event invitations.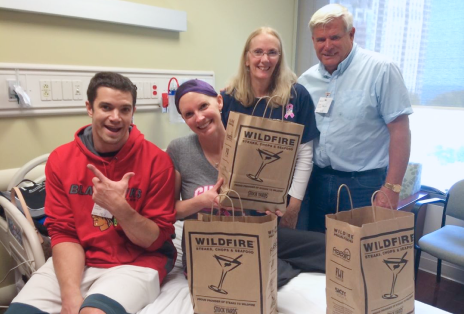 Delicious Surprises
We love food. We know you do too. From recipes to restaurant recommendations, we'll help make sure your plate always has something that you are looking forward to on it.
Seven years.
Thousands of patients served.
---
Access to a good meal transformed the lives of David, Dionna, and Laird. With your support, we'll be able do so much more for patients just like them.